About Us
The company Relja Jr has been established in 1997 in Zrenjanin,as a family business.
In the beginning,the company was located within the shopping centre 'Bagljaš', with working area of 25m2. Its main objectives were retail trade of electical equipment and power tools repair.
In 2007, due to the business growth, the company moves its official seat to the new location,84 Žarka Zrenjanina Street, with working area of 200m2.The family company grows into a company with 5 employees, and focuses on repair of eletrical engines, pumps, generators and wholesale trade of building and electrical materials.
In 2010, the new services were added, such as manufacture of production linefor a car industry. In 2011, due to the lack of working space, the company moves its official seat to the new location. The working area of 3100m2 was redecorated and adjusted to the company's needs.
In 2013, the company has been certified with ISO 9001:2008.
In 2015, the company has been supplied with new telehandler, which has maximum lift height up to 17m, and with scissor platform with maximum lift height up to 6m.
In 2016, the company purchases additional equipment, CNC waterjet cutting machine with plasma welding gas torch, CNC lathe machine, CNC milling machine, presses for bending sheet metal with bending thickness up to 6mm.
We currently have 30 employees. The company has continued to expand its business and it introduces new system 'turnkey system'. We have also included designing works and performance of building, metal locksmith and electrical works into our scope of activities.
In addition, the company expands the service of electrical engines and pumps repair, using modern equipment.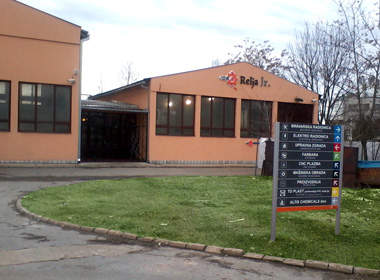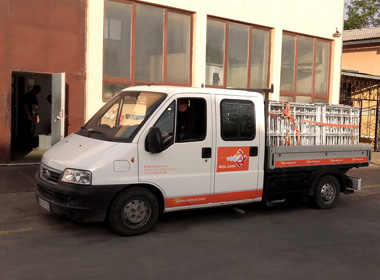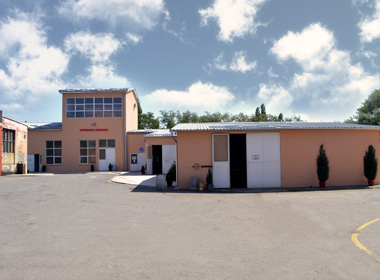 Certificates